WECOME TO ICTTE 2023 December 29-31, 2023 丨 Wuhan, China
2023年第12届运输与交通工程国际会议
2023 12th International Conference on Transportation and Traffic Engineering (ICTTE 2023) will be held in Wuhan, China during December 29-31, 2023, sponsored by Wuhan University of Technology (China), hosted by School of Navigation (WUT, China) .
ICTTE 2023 aims to establish an effective academic exchange platform for experts and scholars in the fields of traffic engineering, logistics and transportation. The staff kept abreast of the development of the industry and the latest research results. The conference not only exchanged and discussed topics such as transportation planning and system optimization, traffic control and information technology, logistics and social economic development, and transportation safety, but also covered big data. High-speed rail technology, future transportation, urban brain, intelligent transportation, communication integration, new energy vehicles, sharing economy and green travel, and other hotspots and frontier topics in transportation. Participants can not only hear wonderful reports from well-known experts at home and abroad, but also face-to-face exchanges with relevant industry scholars. We sincerely welcome researchers in related fields to contribute.
2023年第12届运输与交通工程国际会议(ICTTE 2023)将于2023年12月29-31日在中国武汉举行,由武汉理工大学主办,武汉理工大学航运学院承办。会议旨在为交通工程和物流运输等领域的专家学者建立一个有效的学术交流平台,以便及时了解行业发展动态和最新研究成果。本次会议不仅就交通规划和系统优化,交通管制和信息技术,物流运输与社会经济发展,交通运输安全等主题进行交流和探讨,还涵盖了大数据、高铁技术、未来交通、城市大脑、智能交通、交旅融合、新能源汽车、共享经济与绿色出行等交通运输领域热点和前沿话题。我们诚挚相邀各大企业机构的专家学者和研究人员踊跃投稿参与!
Note: 如果您无法参加现场会议,组委会已增加了在线参会形式。通过在线演讲的论文仍将正常发表。期待您的投稿和参与!
SUBMISSION GUIDELINES 投稿指南
Please submit your full paper via submission system using the following link:
iConf Electronic Submission System; (.pdf); Paper Template;(.doc)
REGISTRATION 注册指南
Registration is required in advance.
Note:Your registration WILL NOT be confirmed until payment is received.
Registration Link: Click here
Contact Us关注我们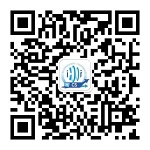 添加会议秘书微信号咨询会议详情